Worldwide Shipping
Free UK shipping on orders over £15.00
Loyalty Scheme
reward points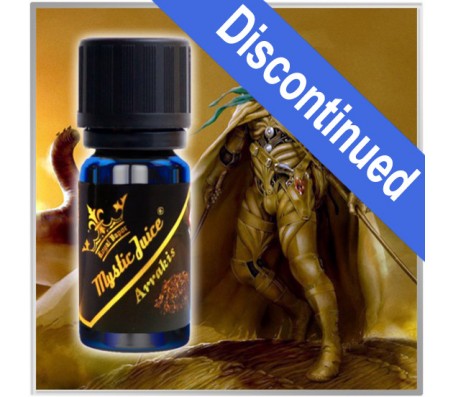 Arrakis
Brand: Royal Vapor
Product Code: RV
Reward Points: 10
Availability: Out Of Stock
Ex Tax: £0.00
Price in reward points: 300
In gastronomy, spice is nothing and everything - but if you are a Vaper, and you like enjoying a real spicy tobacco, then Arrakis will suit your needs. It's imported from the deserts of Dune straight to you, where spice is like money, but you can be sure: they treat Arrakis as the Holy Grail of vaping
​"Arrakis ... Dune ... home of the spice, greatest of treasure in the universe. And he who controls it, controls our destiny."
All Mystic Juice e-liquid 60%VG-40%PG mix, made from the purest Pharma grade Glycerol, and Propylene Glykol.
Write a review
Note: HTML is not translated!
Rating: Bad Good
Enter the code in the box below:
Newsletter
Sign up for our newsletter for exclusive updates on contests, new products, and more.