Worldwide Shipping
Free UK shipping on orders over £30
Loyalty Scheme
reward points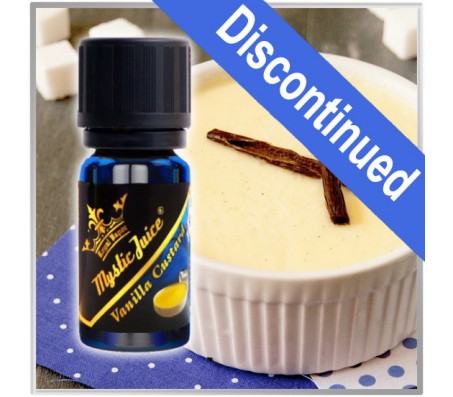 Vanilla Custard
Brand: Royal Vapor
Product Code: RV
Reward Points: 10
Availability: Out Of Stock
Ex Tax: £0.00
Price in reward points: 300
Creamy vanilla for everyone who loves things like pudding, without the dangerous calories! A sweet full bodied vape, perfect after a great meal or when you are just sitting in a sofa next to a warm fireplace. If you want something special with vanilla, and also love the smooth taste of custard, then you should stick with this.
All Mystic Juice e-liquid 60%VG-40%PG mix, made from the purest Pharma grade Glycerol, and Propylene Glykol.
Write a review
Note: HTML is not translated!
Rating: Bad Good
Enter the code in the box below: