Worldwide Shipping
Free UK shipping on orders over £15.00
Free Return
free 30 days return policy
Loyalty Scheme
reward points
Smoktech
SMOKTech X Cube II 160W Box Mod / without cell / Features Dimensions:100 x 60 x 24.5mm .....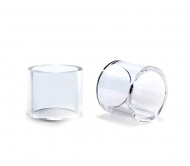 Smok GDC Glass tube Replacement glass only for the SMOK Micro GDC. Grab a spare glass repl.....
Replacement cartomizer for tanks. Resistance: 1.8ohm .....
Showing 1 to 11 of 11 (1 Pages)
Sign up for our newsletter for exclusive updates on contests, new products, and more.