Worldwide Shipping
Free UK shipping on orders over £15.00
Free Return
free 30 days return policy
Loyalty Scheme
reward points
Atomizer Heads
Aspire Triton BVC Heads The Aspire Triton replacement coils are for users looking to take adv.....
Joyetech Cubis RBA Coil head BF RBA head, featuring the rebuildable coil system, is convenien.....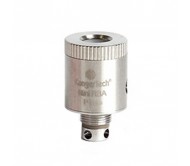 Replacement Kanger Mini RBA Deck Plus V2 This RBA deck is a direct replacement for th.....
Showing 1 to 11 of 11 (1 Pages)
Sign up for our newsletter for exclusive updates on contests, new products, and more.