Worldwide Shipping
Free UK shipping on orders over £15.00
Loyalty Scheme
reward points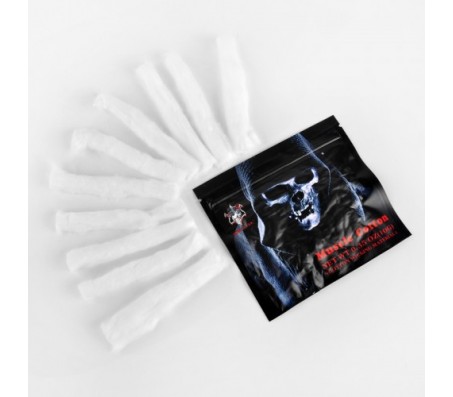 Muscle Cotton by Demon Killer
Product Code: EV
Availability: In Stock
Demon killer Muscle Cotton uses a proprietary purifying process at their state of the art GMP certified facility that removes all impurities oils and pesticides, giving the cloudchaser the purest taste without any unwanted flavour and with no break-in period needed. Muscle cotton also absorbs and holds e-juice better than other e-cigs wicks keeping your coils juiced so you can go for longer durations.

Main Feature:
1. No Boiling Necessary
2. Suitable for RBA/RTA/RDA/RDTA
3. Organic cotton for low-ohm builds
4. 100% tasteless cotton wick
5. No chemicals, pesticides, or bleach
Write a review
Note: HTML is not translated!
Rating: Bad Good
Enter the code in the box below: