iJoy 21700 3750mAh
Brand: Samsung
Product Code: EV
Availability: In Stock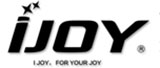 iJoy 21700 3750mAh
The iJoy 21700 3750mAh 40A 3.7V Battery is a highly rated rechargeable battery from a renowned manufacturer, perfect to use in VV/VW Mods and other high power configurations. It is the follow-up to the iJoy 20700 and features 3750mAh capacity and constructed with flat top design. modes.
Product Parameter:
Manufacturer: iJoy
Size: 21700
Type: NCR
Rated Capacity: 3750mAh
Nominal Voltage: 3.7V
Maximum Charge Voltage: 4.2±0.05 V
Cut-off Voltage: 2.5V
Dimensions: 21.4mmX70.1mm
Rechargeable: Yes
Maximum Discharge Current: 40A
Maximum Continuous Discharge: 24A
Style: Flat Top
Write a review
Note: HTML is not translated!
Rating: Bad Good
Enter the code in the box below: