Worldwide Shipping
Free UK shipping on orders over £30
Loyalty Scheme
reward points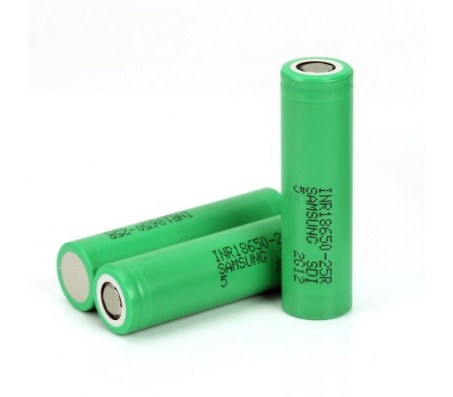 Samsung INR 18650 25R 2500mAh
Brand: Samsung
Product Code: EV
Availability: In Stock
Samsung INR 18650 25R 2500mAh Flat Top Battery
A very reliable and consistent flat top battery produced by Samsung. It is a long lasting 2500mAh battery perfect for a variety of vaping set-ups.
Product Parameter:
Manufacturer: Samsung
Size: 18650
Model: Samsung 18650 25R
Type: Li-Ion
Rated Capacity: 2500mAh
Nominal Voltage: 3.6V
Peak Voltage: 4.2V
Cut-off Voltage: 2.5V
Dimensions: 18.3mmX65mm
Rechargeable: Yes
Protected: No
Style: Flat Top
Color: Blue
Maximum Charge Voltage: 4.2±0.05 V
Write a review
Note: HTML is not translated!
Rating: Bad Good
Enter the code in the box below: