Worldwide Shipping
Free UK shipping on orders over £15.00
Free Return
free 30 days return policy
Loyalty Scheme
reward points
Search
Products meeting the search criteria
Eleaf Lemo 2 The Lemo 2 is the advance version .....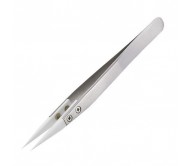 Useful tool to maintain and adjust self built coils and microcoils. The end of this tweezer is he.....
Showing 1 to 2 of 2 (1 Pages)
Sign up for our newsletter for exclusive updates on contests, new products, and more.