Search
Products meeting the search criteria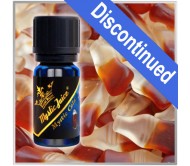 If you are missing this discontinued e-liquid then try out this Cola e-liquid from our other premium.....

One of the most refreshing drink on the planet, the well-known Cherry cola is what you can now vape......

In the Valley Liquids range, we have some special flavours for you! If you are a coke fan, we can se.....
Showing 1 to 3 of 3 (1 Pages)