Worldwide Shipping
Free UK shipping on orders over £30
Loyalty Scheme
reward points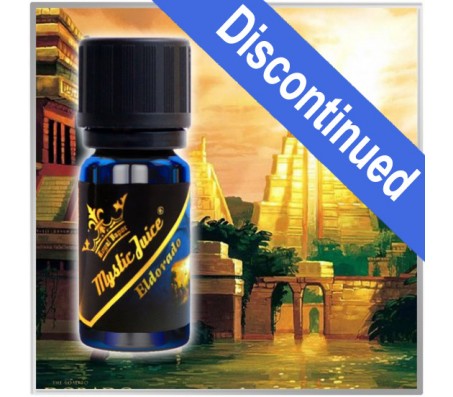 Eldorado
Brand: Royal Vapor
Product Code: RV
Reward Points: 10
Availability: Out Of Stock
Ex Tax: £0.00
Price in reward points: 300
Find the hidden treasure of vaping in Eldorado! That flavour is a real goldmine for everyone: it's not just a refreshing, new experience, but somehow everybody finds different pleasures and excitement in it. It's like having a gold bullion in liquid form that has the richest flavour you've ever tried. Once you arrived in Eldorado, the city of gold you never want to leave.
All Mystic Juice e-liquid 60%VG-40%PG mix, made from the purest Pharma grade Glycerol, and Propylene Glykol.
Write a review
Note: HTML is not translated!
Rating: Bad Good
Enter the code in the box below: