Worldwide Shipping
Free UK shipping on orders over £30
Loyalty Scheme
reward points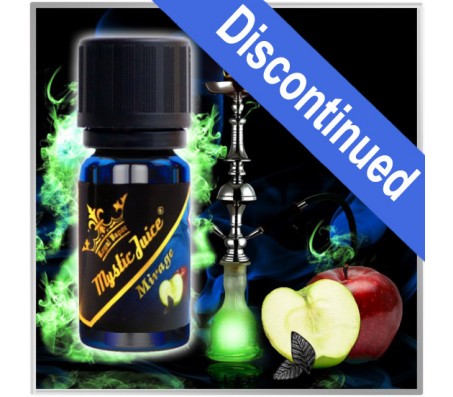 Mirage
Brand: Royal Vapor
Product Code: RV
Reward Points: 10
Availability: Out Of Stock
Ex Tax: £0.00
Price in reward points: 300
When you are vaping this, you will see a mirage of a Shisha through the clouds, and the taste will remind you of the famous flavour Two Apples, an overwhelming combination of apple and anise. Unfortunately you can't go out with a real Shisha, but now you have the chance to vape it everywhere, and in addition this way is much less harmful than the real thing. Give it a try, and have a Shisha on the go!
All Mystic Juice e-liquid 60%VG-40%PG mix, made from the purest Pharma grade Glycerol, and Propylene Glykol.
Write a review
Note: HTML is not translated!
Rating: Bad Good
Enter the code in the box below: