Worldwide Shipping
Free UK shipping on orders over £30
Loyalty Scheme
reward points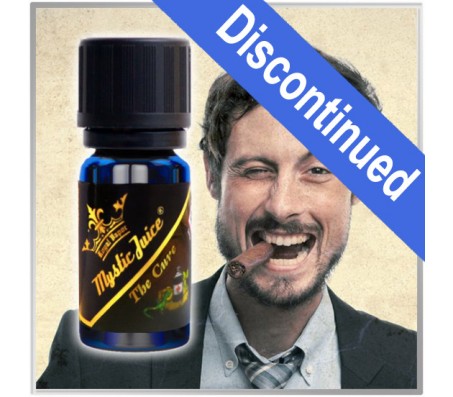 The Cure
Brand: Royal Vapor
Product Code: RV
Reward Points: 10
Availability: Out Of Stock
Ex Tax: £0.00
Price in reward points: 300
Are you stricken with the desire for cigarettes? Then you are in the right place, because we've found The Cure for that injurious passion. With this you can finally break your deadly habit easily, but don't have to lose the pleasure. It doesn't taste like a real tobacco, but it's dry enough to replace traditional cigarettes. If you want to change your smoking habit, but you want something without the flavour of raw tobacco, that can just "blend in", then this one is for you.
All Mystic Juice e-liquid 60%VG-40%PG mix, made from the purest Pharma grade Glycerol, and Propylene Glykol.
Write a review
Note: HTML is not translated!
Rating: Bad Good
Enter the code in the box below: