Worldwide Shipping
Free UK shipping on orders over £30
Loyalty Scheme
reward points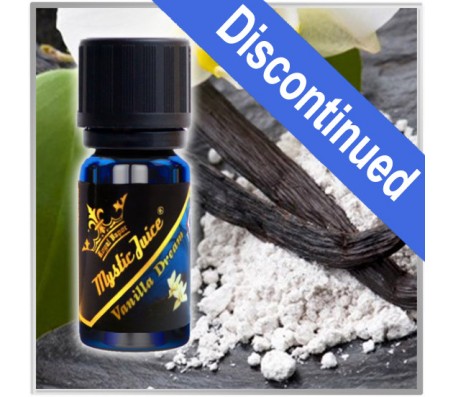 Vanilla Dream
Brand: Royal Vapor
Product Code: RV
Reward Points: 10
Availability: Out Of Stock
Ex Tax: £0.00
Price in reward points: 300
Sweeten your life with a delicious vanilla flavoured liquid! Once you open up a bottle of this marvelous juice you will smell the miracle of the sparkling sweetness, and after you vape it you will totally fall in love with it. It will rock you to a dream, where you are lying at a field covered with beautiful white orchids, the vanilla itself, and you are not able to wake up without a smile on your face. Also, it's a perfect base to make any liquid a little bit sweeter.
All Mystic Juice e-liquid 60%VG-40%PG mix, made from the purest Pharma grade Glycerol, and Propylene Glykol.
Write a review
Note: HTML is not translated!
Rating: Bad Good
Enter the code in the box below: