Uwell Valyrian 2 Coils - pack of 2
Brand: Uwell
Product Code: EV
Availability: In Stock

Uwell Valyrian 2 II atomizer head
The Uwell Valyrian II 2 Replacement Coils are a set of meshed coils crafted for the Uwell Valyrian 2 Sub-Ohm tank, integrating a threaded coil installation method, a variety of mesh internal coils, and features organic cotton as a highly efficient wicking medium. Comes in a pack of 2.
Resistance options:
0.15ohm QUAD Coil - rated for 100-120W
0.32ohm UN2 Single Meshed Coil - rated for 90-100W
0.14ohm UN2-2 Dual Meshed Coil - rated for 80-90W
0.16ohm UN2-3 Triple Meshed Coil - rated for 90-100W
Compatibility:
Product Parameter:
Honeycombed Mesh Design
100% Organic Cotton Fiber
Self-Cleaning Technology
Pro Flavor Core Optimization
Threaded Coil Installation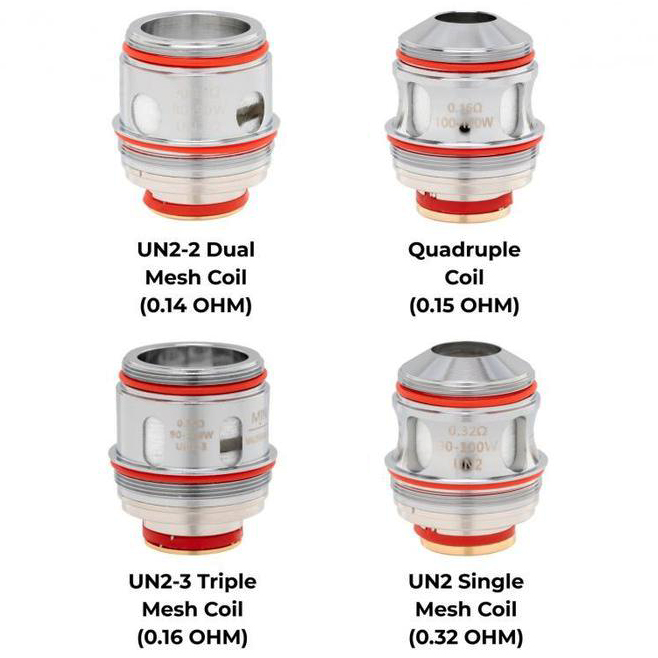 ​
Write a review
Note: HTML is not translated!
Rating: Bad Good
Enter the code in the box below: