Worldwide Shipping
Free UK shipping on orders over £30
Loyalty Scheme
reward points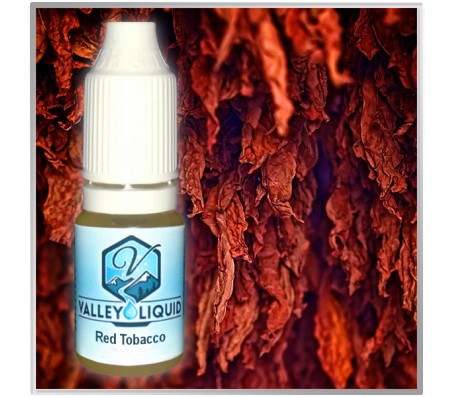 Tobacco Red - Valley Liquids
Brand: Valley Liquids
Product Code: Valley
Reward Points: 30
Availability: In Stock
Ex Tax: £3.33
Price in reward points: 300
3 or more items from Valley Liquid at £3.33
10 or more items from Valley Liquid at £2.99
Yeeehaah!!! Now that's one real dry tobacco brought from a traditional redneck farm (maybe it's old Jebediah's?) If you are just changing to have a healthier life, but love the taste of traditional dried tobacco, then this will ignite your passion for flavour.
All Valley Liquid e-liquids has a Premium quality UK made e-liquid. This e-liquid has a 60%VG-40%PG mix, made from the purest Pharmaceutical grade (USP/EP) ingredients.
You can choose between 0 mg (free), 3 mg (extra low), 6 mg (low), 12 mg (medium), and 18 mg (high) nicotine strength. The e-liquid is delivered in a 10 ml LDPE (plastic) bottle with thin tip for easy filling. It has a childproof cap.
E-liquid is best stored in room temperatures between 10-25 ºC. All nicotine fluids must be kept in a safe place and away from children & pets. In case of an accident, or if you feel unwell seek medical advice immediately.
Write a review
Note: HTML is not translated!
Rating: Bad Good
Enter the code in the box below: