Kanger EVOD
Brand: Kangertech
Product Code: EV
Availability: In Stock
2 or more £5.49
5 or more £4.99
10 or more £4.79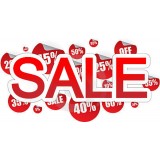 ​Kanger Evod Clearomizer tank
Kanger is known throughout the electronic cigarette industry as one of the best manufacturers of vaping products today. The Kanger eVod line is one of the most popular amongst vaping enthusiasts worldwide. The eVod Clearomizer is a bottom coil clearomizer with a 1.6ml liquid capacity. The replaceable bottom coil design allows for ideal liquid feed to the atomizer consistently, and can be used to the last drop without a dry or "burnt" taste.
Specifications:
Liquid Capacity: 1.6ml
Thread: eGo Atomizer
Type: Replaceable Bottom Coil
Resistance: Comes with SOCC 1.8 ohms - (Available replacement coils: 1.8 ohms)
Length: 60mm (2.3 inches)
Diameter: 10.6mm (.41 inches)
First time use and refills:
Flip the atomizer with the mouthpiece facing down and screw off the bottom of the atomizer. (Tighten the atomizer head back into the metal base if its screwed out)
Using the e-liquid bottle, fill the atomizer body by pouring e-liquid down the side wall, until just before the inside tube ends. (DO NOT put e-liquid in the center hole/tube, that is for airflow)
While still holding the body part upside down, screw the bottom part back to the upper body.
Attach the atomizer to the battery by screwing them together gently. (Do not overtighten or crossthread!)
To prime the wick give the atomizer 5-7 bigger sucks WITHOUT pressing the button and wait 30 seconds after the sucks.
Write a review
Note: HTML is not translated!
Rating: Bad Good
Enter the code in the box below: