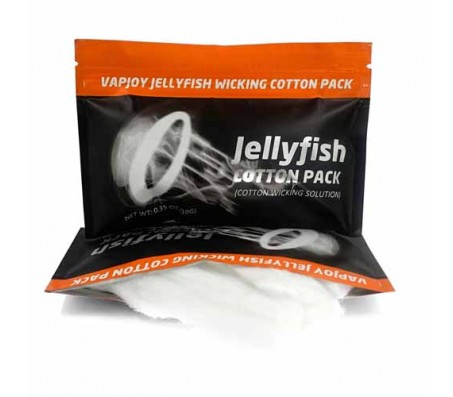 Jellyfish Vaping Cotton by Vapjoy
Brand: Vapjoy
Product Code: EV
Availability: Out Of Stock

Jellyfish Vaping Cotton by Vapjoy
Jellyfish cotton pack has been specifically manufactured for vaping. It's made of selected top rank quality natural organic cotton fiber. The cotton is taken with proprietary purification process to remove impurities, natural oils and pesticides. The medical level facilities make sure all processings are carefully treated and 100 percent tasteless cotton for wicking.
Product Parameter:
VAPJOY Jellyfish wicking cotton pack for RBA / RDA / RTA / RDTA atomizer ( 10 strips / pack )
Material: top rank natural organic cotton fiber
Pack Dimensions: Depth 95mm (3.74 inch) Height 150mm (5.91 inch) Width 15mm (0.59 inch)
Write a review
Note: HTML is not translated!
Rating: Bad Good
Enter the code in the box below: