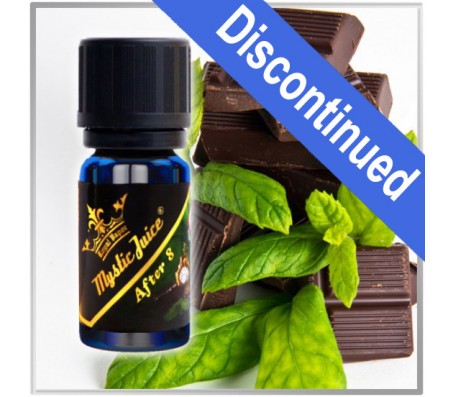 After 8
Brand: Royal Vapor
Product Code: RV
Reward Points: 10
Availability: Out Of Stock
Price in reward points: 300
If you are missing this discontinued e-liquid then try out this ChocoMint e-liquid from our other premium e-liquid line.
Chocolate? Or mint? Why not both? You can have them together with this juice, and there is no risk of gaining weight, even if you vape it after eight! When you first try it you will be very impressed, as this liquid tastes like the actual thing. The other advantage that others will don't hear the rustle of bags, so you can keep it to yourself and just enjoy it - and you can be sure they will love the scent of it!
Write a review
Note: HTML is not translated!
Rating: Bad Good
Enter the code in the box below: