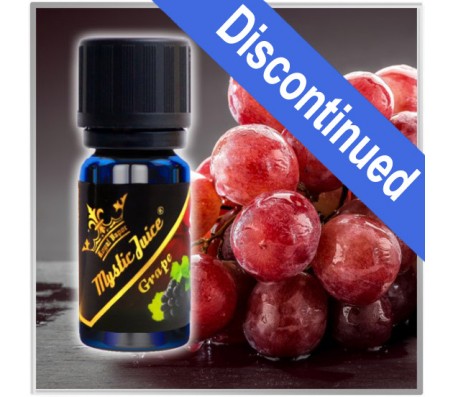 Grape
Brand: Royal Vapor
Product Code: RV
Reward Points: 10
Availability: Out Of Stock
Price in reward points: 300
In the 19th century grape was a very valuable fruit, and also it was very hard to find - even Jack the Ripper have used it to gain attention from their victims. But now we live in another time, where you don't have to be a victim to enjoy the wonderful taste of fresh grapes. The flavour is sour and sweet enough to meet the needs of all kind of sense, non-intrusive, it's exactly the way it should be!
All Mystic Juice e-liquid 60%VG-40%PG mix, made from the purest Pharma grade Glycerol, and Propylene Glykol.
Write a review
Note: HTML is not translated!
Rating: Bad Good
Enter the code in the box below: