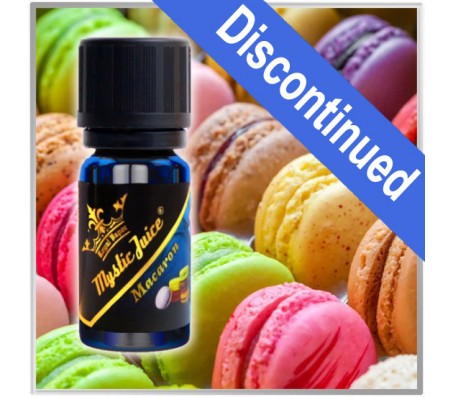 Macaron
Brand: Royal Vapor
Product Code: RV
Reward Points: 10
Availability: Out Of Stock
Price in reward points: 300
One of the worlds best biscuits is now vapable, and it will sweetly caress your taste buds with its smooth silky flavour. You will feel you are biting into a nice cake with an awesome coconut aftertaste, without the fear of gaining weight. Maybe it can be too sweet for someone, but if you love sweet things you will find this so enjoyable and tasty you can't put it down - and the best thing that you don't have to!
All Mystic Juice e-liquid 60%VG-40%PG mix, made from the purest Pharma grade Glycerol, and Propylene Glykol.
Write a review
Note: HTML is not translated!
Rating: Bad Good
Enter the code in the box below: