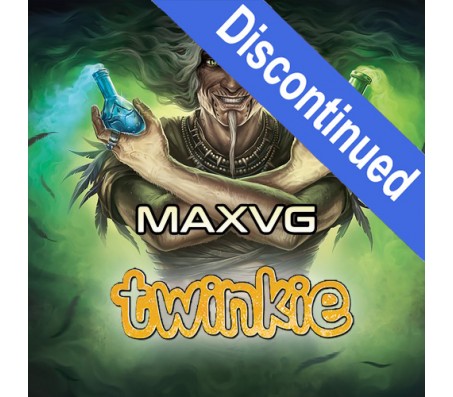 Twinkie - Witchcraft MaxVG - 10 ml
Brand: Witchcraft
Product Code: Witchcraft
Reward Points: 30
Availability: Out Of Stock
Price in reward points: 300
3 or more items from Witchcraft at £3.33
10 or more items from Witchcraft at £2.99
One of the most popular American cakes is now ready to take over the world in liquid form! The description of the cake suggests it's just a simple sponge cake with cream filling, but Twinkie is much more than that: a round sweet flavour with a creamy undertone that you can't describe with words, you have to try it to get an idea of how delicious it is. You will enjoy every single draw from it!
Witchcraft is a Premium quality UK made e-liquid. This e-liquid has a 80%VG-20%PG mix, made from the purest Pharmaceutical grade (USP/EP) ingredients.
You can choose between 0 mg (free), 3 mg (extra low), 6 mg (low) nicotine strength. The e-liquid is delivered in a 10 ml leak proof plastic bottle. It has a childproof and tamper evident dripper cap.
E-liquid is best stored in room temperatures between 10-25 ºC. All nicotine fluids must be kept in a safe place and away from children & pets. In case of an accident, or if you feel unwell seek medical advice immediately
Write a review
Note: HTML is not translated!
Rating: Bad Good
Enter the code in the box below: