Worldwide Shipping
Free UK shipping on orders over £30
Loyalty Scheme
reward points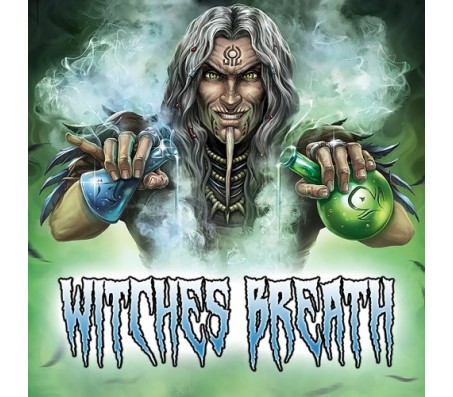 Witches Breath - Witchcraft - 10 ml
Brand: Witchcraft
Product Code: Witchcraft
Reward Points: 30
Availability: In Stock
Ex Tax: £3.33
Price in reward points: 300
3 or more items from Witchcraft at £3.33
10 or more items from Witchcraft at £2.99
No one thought that someone's breath could be refreshing and exciting - unless it's the smell of the breath of a Witch. When it reaches you, the first impression is something sour. Citrus like feel, but then it will freeze your heart and lungs with a big blast of cold, fresh air. While this flavour is all about refreshing and releasing your lungs from the chains of smoking it also has something that will warm you up, a bit of sweetness that lives inside even the Dark Witches.
Witchcraft is a Premium quality UK made e-liquid. This e-liquid has a 80%VG-20%PG mix, made from the purest Pharmaceutical grade (USP/EP) ingredients.
You can choose between 0 mg (free), 3 mg (extra low), 6 mg (low) nicotine strength. The e-liquid is delivered in a 10 ml leak proof plastic bottle. It has a childproof and tamper evident dripper cap.
E-liquid is best stored in room temperatures between 10-25 ºC. All nicotine fluids must be kept in a safe place and away from children & pets. In case of an accident, or if you feel unwell seek medical advice immediately.
Write a review
Note: HTML is not translated!
Rating: Bad Good
Enter the code in the box below: